What is a White Pine?
Native to the Great Lakes region and Eastern North America, the White Pine is a long-needled tree with soft needles as long as five inches.
What does it look like?
White pines look full and fluffy. Their light green needles appear inviting to touch. Don't be surprised if children and adults alike reach out to pet these trees!
Appearance Rating:
3/4.
While some prefer the soft fullness of white pines to other types of trees, the long, bendy needles might not let you decorate them the way you want. For example, they are not conducive to supporting heavy ornaments.


How does it smell?
White pines have a slight yet pleasant fragrance, stronger than the Scotch Pine but less than the Balsam.
Fragrance Rating:
2/4.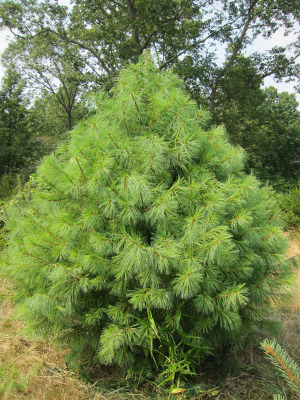 How should I decorate it?
White pines look fantastic decorated with lights and garlands, ribbons, or lightweight ornaments. But remember, the flexible needles do not easily withstand heavy ornaments.
Christmas Tree Decorating Contest
Do you have any photos of white pine trees YOU decorated for the holidays? Send your best photo as a comment on our
Facebook Wall
for a chance to win a free Christmas Tree! We'll add them to a Facebook gallery, and your friends can like and share to vote for your tree. The top 12 photos will be featured on our blog, and the winner—announced December 1st—can pick up a tree on us at our holiday lot in Madison.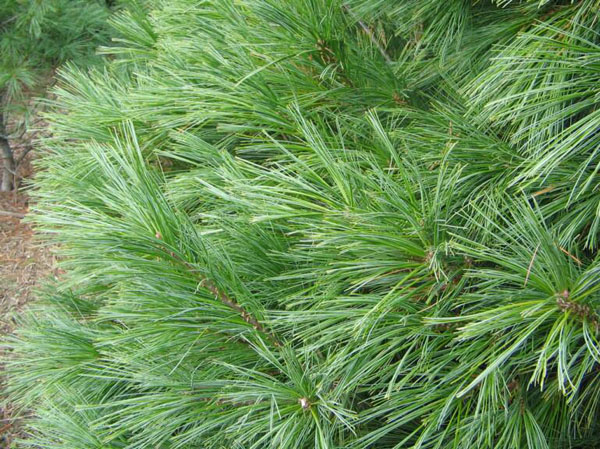 That concludes today's Christmas Tree Profile. Stay tuned for profiles on our other three trees in the next few days!