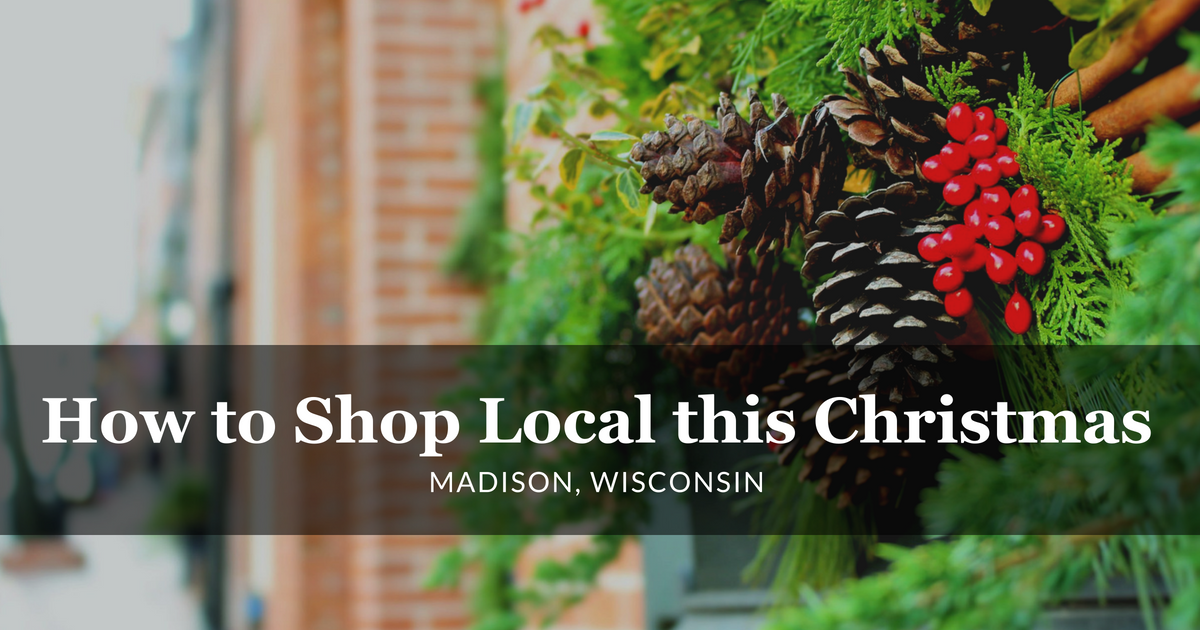 Why shop local and buy small?
Many hesitate to buy local products over the Christmas season because the worry doing so will compromise savings and convenience. However, the long-term benefits of shopping in your community far outweigh these possible disadvantages.
First, local businesses have a high economic value. Independent shops tend to hire more local services than large chain stores, and they carry a higher percentage of locally-produced goods. This means, for each dollar you spend at an independent business, 48% of the money is recirculated back into the community.
Second, local businesses produce local jobs. When a new business opens in your area, they are hiring people from your community to man the register, stock shelves, and work in the fields, but they are also hiring nearby accountants, electricians, designers, and architects, something chain companies don't do.
Finally, local businesses give consumers a better experience and a better product! When you buy from a small shop or farm, you know the owner is intimately involved in the management and production of the business. Most often, this leads to superior products and excellent customer service. It's hard to beat the convenience of quality!
1. Buy a real, locally-grown Christmas tree.
Purchasing a locally grown Christmas tree lets you support your nearby farmers and their employees.
While 85% of artificial trees are produced in China, nearly 350 million real Christmas trees are currently growing on Christmas tree farms in the U.S., all planted by farmers. Christmas trees are a large part of U.S. agriculture. We have trees growing in all 50 states, and the top Christmas tree producing states are Oregon, North Carolina, Michigan, Pennsylvania, and Wisconsin.
If you come to Tree City in Madison, you can guarantee your tree was planted, nurtured, and harvested at a Wisconsin farm.
2. Find locally farmed ingredients.
As holiday baking begins, consider which ingredients could be locally sourced. Not only will you support your community, but your food will taste extraordinary and you will have the perfect conversation starter over the Wisconsin cheese dip.
3. Shop for original gifts.
Instead of buying the same mass-produced products for your friends and family, search out gifts with character. To find local shops in Madison, Wisconsin, use Dane Buy Local advanced search to sort categories and find a store selling the ideal gift for everyone on your list.
Where will you shop this Christmas?
As we enter the time of the year when we are all spending more, we should remember to invest our resources where they matter most: At locally owned and operated shops and farms.
Not only is buying local economical, it also builds relationships in the community! So let's work together on some more recommendations. What are some of your favorite places to shop in Madison? How do you use the Christmas season to connect more with your neighbors?