What is a Balsam Fir?
Native to the Great Lakes region and Northeastern North America, the Balsam Fir is a short-needled tree with superb fragrance.
What does it look like?
Balsam firs are traditional dark green trees which provide an excellent backdrop for both trim and ornaments.
Appearance Rating:
3/4.
Firs provide sturdier for ornaments, and the fullness of a Balsam works well to fill in any gaps if you decorate with a chosen few ornaments. The main selling point of Balsams are usually their scent!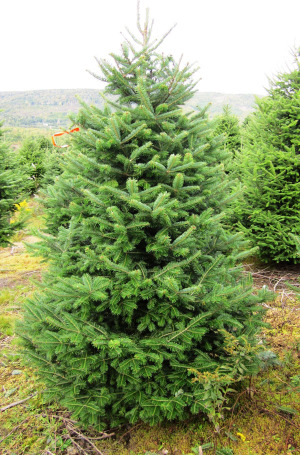 How does it smell?
Balsam Firs have the best, strongest fragrance, to fill your home with the scent of Christmas throughout the holiday season.
Fragrance Rating:
4/4.
Expect guests to comment on the fresh, Christmas smell when they come to visit!
How should I decorate it?
Balsam firs have stronger branches than pine varieties, so you can decorate them with any standard-weight ornaments. Balsam firs are fuller than Fraser firs, so note that ornaments hung further in the tree might not be visible, but creating layers of holiday lights will make this tree glow stunningly!
Christmas Tree Decorating Contest
Do you have any photos of trees YOU decorated for the holidays? Send your best photo as a comment on our
Facebook Wall
for a chance to win a free Christmas Tree! We'll add them to a Facebook gallery, and your friends can like and share to vote for your tree. The top 12 photos will be featured on our blog, and the winner—announced December 1st—can pick up a tree on us at our holiday lot in Madison.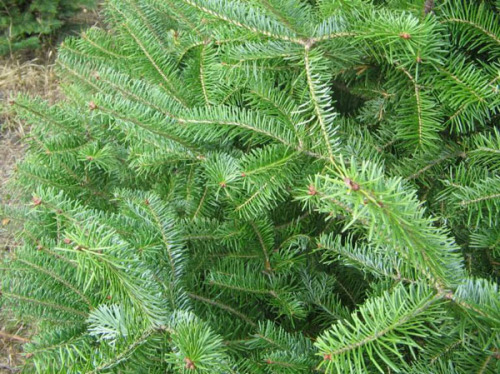 That concludes today's Christmas Tree Profile. Check out our profile on White Pine and Scotch Pine, and stay tuned for our number one tree variety in two days!